The RCS Hospitality Group has worked with over 100 private clubs around the world, including some of the most respected golf and country clubs in the industry. Here are just a few of them and a sample of what they have to say about us.
Naturally, RCS is happy -- and eager -- to provide formal references on request.
Isn't it time to add your club to this roster of success? Contact us today to find out how we can help you incorporate state-of-the-art management and staff development practices into your club's operations, or help you find executive staff to help make it all happen.
Thank you for everything you have done for our club, staff, and membership. I have had so many staff members express their enthusiasm for today's experience. I hoped your guidance would inject positive momentum into the club's staff. I will say you came through. Again, I appreciate all you have done.
James Nanson, Clubhouse Manager, Milburn Country Club
I have thoroughly enjoyed working with RCS. Whitney's expertise and understanding of club industry trends, operations, and member services have helped me and my board strategize for our future more effectively. I plan to have Whitney visit my club on a regular basis.
Barry Bevers, General Manager, The Valley Club
We contracted with RCS to do an operations audit and assist in procuring a General Manager. Overall, we were extremely impressed with the expertise and professionalism they brought to the table. While providing interim management for the club, they were instrumental in helping us restructure our operation to run more efficiently and cost-effectively without compromising the level of service. I would highly recommend RCS.
Mark Hammons, Vice President, Sunbelt Holdings
To write that the Board of Directors and I benefitted greatly during the strategic planning process is an understatement. Ms. Reid facilitated a carefully coordinated plan that was in every way exceptional. Woodland could not have identified a better prepared professional to consult on our club's future.
David Garfinkel, CCM, General Manager, Woodland Golf Club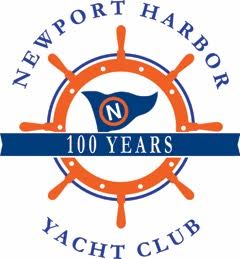 Our front of the house staff thoroughly enjoyed working with Whitney Reid and Jill Kraft at our "Boot Camp" training session. Whitney's "hands on" experience and institutional knowledge kept our staff focused and engaged throughout this training session. Her presentation and supporting materials were extremely well done, and we continue to use the "hand-out" as a tool for follow-up training, reinforcing the information presented during the session. Jill handled all of the logistics of our meeting … it was a true pleasure working with her to make this such a successful and informative event for our staff. In my many years of Club Management, I've never had so many staff members thank me personally for coordinating a training session.
Michael Troyner, CCM Assistant General Manager, Congressional Country Club
On behalf of my department heads and staff I want to thank Joyce for the training she provided. The class was truly outstanding! I thought she did an excellent job and we certainly learned a lot. Not only did our food & beverage team learn how to do their jobs more effectively, they came away "energized" by Joyce's instruction.
Gordon Digby, GM/COO, Las Vegas Country Club
What They Say About Whitney
I would have no hesitation whatsoever in recommending Whitney Reid to a conference or seminar organizer. Whitney has a wealth of knowledge gained from working at some of the most prestigious clubs in America and is able to get across her knowledge in a very easy style. Whether she has to speak for an hour or a whole day, her delivery and experience will not be lost to any delegate. All in all, a must when looking to fill either a Chapter or Conference seminar for the club industry.
Niall Flanagan, Principal, Club Inc.
I've known and worked closely with Whitney Reid since 2005. She is the consummate professional, as well as being one of the most knowledgeable resources on golf club management I've seen in the several years I've worked in the industry. Her extensive experience consulting with clubs both domestically and internationally allows her to use her unique and innovative skills to either initiate new programs or upgrade current food and beverage and golf resources.
Sandy Gerdon-Johnson, The Balanced Worklife Company
"The training that Whitney gave our club manager has been invaluable. Whitney tailored the training to our manager and to specifics of our club and was able to illustrate concepts and ideas with concrete examples that drew on her depth and breadth of knowledge in club hospitality and club management. This investment in our club has enabled our club manager to better manage expenses, improve her management of staff and, more importantly, to improve member satisfaction."
Blair Iodice, Former Board President, Mount Vernon Club
In an industry where actions speak louder than words, Whitney Reid is an extraordinary professional whose integrity and commitment shine through in consistent daily operations where managers are held accountable for all details of their departments, from employee relations to budgets. If you are looking for results this is the person you want. I highly recommend Whitney Reid and Reid Consulting Services.
Leayne Trubell, Human Resources, Hokuli'a
"Earlier this year we worked with Whitney and the RCS team in putting together a complex strategic plan for a "club on the cusp". Working with members, managers, and the Board can be a tricky process as one strives to balance the various needs and differing thoughts and opinions, but Whitney did so with grace and diplomacy. At each step, RCS unassumingly demonstrated their skill and expertise in the strategic planning process, born of decades of experience in the private club world."
David Duval, CPA & Joseph Abely, CPA; Principals, Club Board Professionals
All these clubs grew stronger with the RCS Hospitality Group.
Now it's your turn.
Pine Canyon, Ariz. ❖ Stone Canyon, Ariz. ❖ Blackstone Country Club, Ariz. ❖ Gallery Golf Club, Ariz. ❖ Heritage Highlands Golf Club, Ariz. ❖ Big Canyon Country Club, Calif. ❖ Monterey Peninsula Country Club, Calif. ❖ Bernardo Heights Country Club, Calif. ❖ Visalia Country Club, Calif. ❖ Brentwood Country Club, Calif. ❖ Mulholland Tennis Club, Calif. ❖ Mayacama, Calif. ❖ North Ranch, Calif. ❖ Rolling Hills Country Club, Calif. ❖ Cordillera, Colo. ❖ Catamount Ranch, Colo. ❖ Glenmoor Country Club, Colo. ❖ Country Club of the Rockies, Colo. ❖ Greenwich Water Club, Conn. ❖ Lauderdale Yacht Club, Fla. ❖ Sawgrass Country Club, Fla. ❖ TPC at Sugarloaf, Ga. ❖ The Nanea Golf Club, Hawaii ❖ The Valley Club, Idaho ❖ Mauh Nah Tee See, Ill. ❖ Brae Burn Country Club, Mass. ❖ Kernwood, Mass. ❖ Wianno Club, Mass. ❖ Woodland Golf Club, Mass. ❖ Salem Country Club, Mass. ❖. Congressional Country Club, Md. ❖ Woodmont Country Club, Md. ❖ Midland Country Club, Mich. ❖ Giants Ridge Golf & Ski Club, Minn. ❖ The Stock Farm Club, Mont. ❖ Spanish Peaks, Mont. ❖ McConnell Golf, N.C. (all properties) ❖ The Lyle Anderson Company: Superstition Mountain Golf & Country Club, Ariz. ❖ The Club at Hokuli`a, Hawaii ❖ Las Campanas, N.M. ❖ Loch Lomond, Scotland ❖ Discovery Land Properties: Kukio Golf and Beach Club, Hawaii ❖ Mountain Top Golf and Lake Club, N.C. ❖ Bakers Bay Golf and Beach Club, Abaco, Bahamas ❖ OB Sports Golf Management: Talking Rock, Ariz. ❖ Terravita Country Club, Ariz. ❖ Palm Valley Golf Club, Ariz. ❖ Sedona Golf Resort, Ariz. ❖ Longbow Golf Club, Ariz. ❖ Indian Wells Golf Resort, Calif. ❖ Winchester Country Club, Calif. ❖ Tijeras Creek, Calif. ❖ Horseshoe Bend, Ga. ❖ WISP, Md. ❖ Lodestone, Md. ❖ Somerby Golf Club, Minn. ❖ Dalhousie, Mo. ❖ Centennial, Ore. ❖ Sedgefield Country Club, N.C. ❖ Aliante Golf Club, Nev. ❖ DMB Properties: Silverleaf, Ariz. ❖ Verrado, Ariz. ❖ Glenwild Golf Club and Spa, Utah ❖ GolfMatrix: Foxfire Golf Club, N.C. ❖ Beacon Ridge, N.C. ❖ Wake Forest Golf Club, N.C. ❖ Lee's Hill Golf Club, Va. ❖ Highlands Golf Club, Va. ❖ South Riding Golf Club, Va. ❖ Pleasant Valley Golf Club, Va. ❖ Cypress Creek Golf Club, Va., and 17 other golf & country club assignments ❖ National Golf Management, S.C. (12 clubs) ❖ The National Golf Club, Toronto